This year, the Houston Vintage Festival will be hosting a silent auction.  Attend our Preview Party and Fashion Show on 11/8/2019 and place your bid on some of these fabulous experiences, gifts and vintage collectibles from our generous partners, vendors, and sponsors.
Photo Shoot on location at 1940 Air Terminal Museum ($2000 value)
Tiger Flight ride for 2 people

($800 value)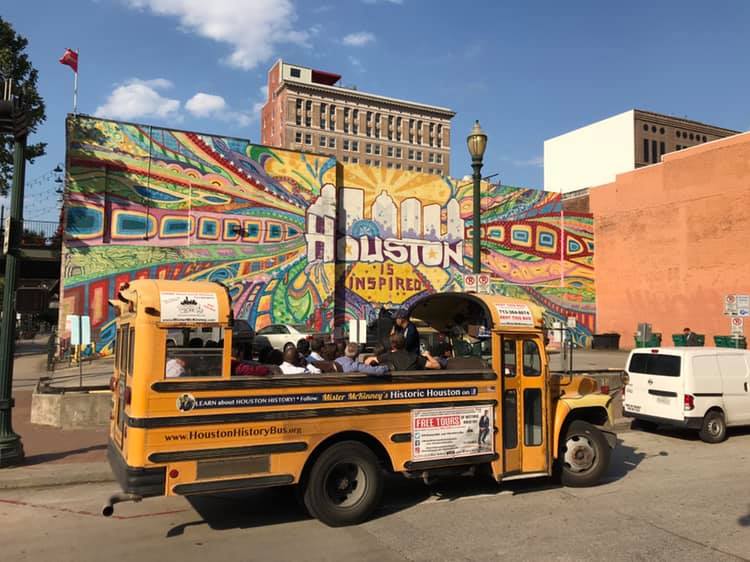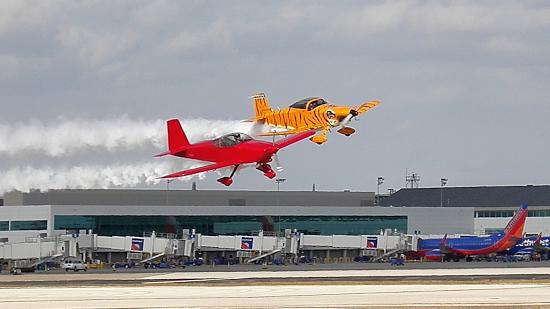 Photo shoot with award winning fashion photographer
Jay Marroquin
Enjoy a VIP educational tour of HISTORIC HOUSTON for you and 12 people on board the famed Houston History Bus with TV's Mister McKinney of Mister McKinney's Historic Houston! Entertaining for both kids and adults. 

You and a friend can enjoy the rare thrill of flying in a vintage plane.
This is a unique one-of-a-kind experience!
N.B. max weight limit per passenger is 180 lbs
​
Private After Hours Tour of the 1940 Air Terminal Museum for up to 10 people
($500 value)
In-home wine tasting for up to 6 guests

($300 value)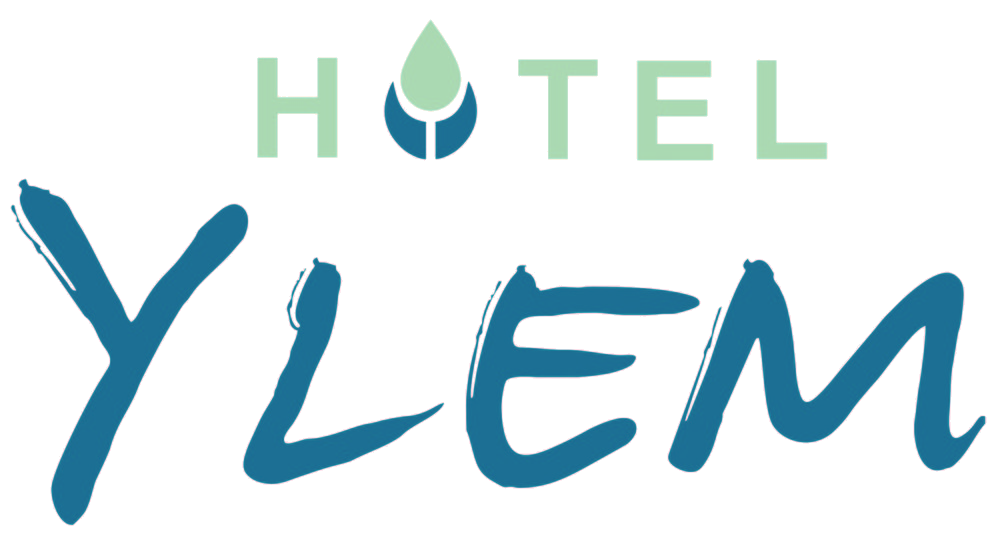 Enjoy a 2 hour guided tour of the musuem including areas of the museum that are not generally open to the public on the evening of your choosing while enjoying wine and light refreshments.
Date and time must be coordinated with museum.
Learn as you sip delicious boutique wines from Beviamo.  You and 5 friends will enjoy a guided tasting of different wines in the comfort of your own home.
You and your honey can enjoy a luxurious stay in artsy boutique hotel Ylem.
Art Car Ball 2020 - 8 tickets

($240 value)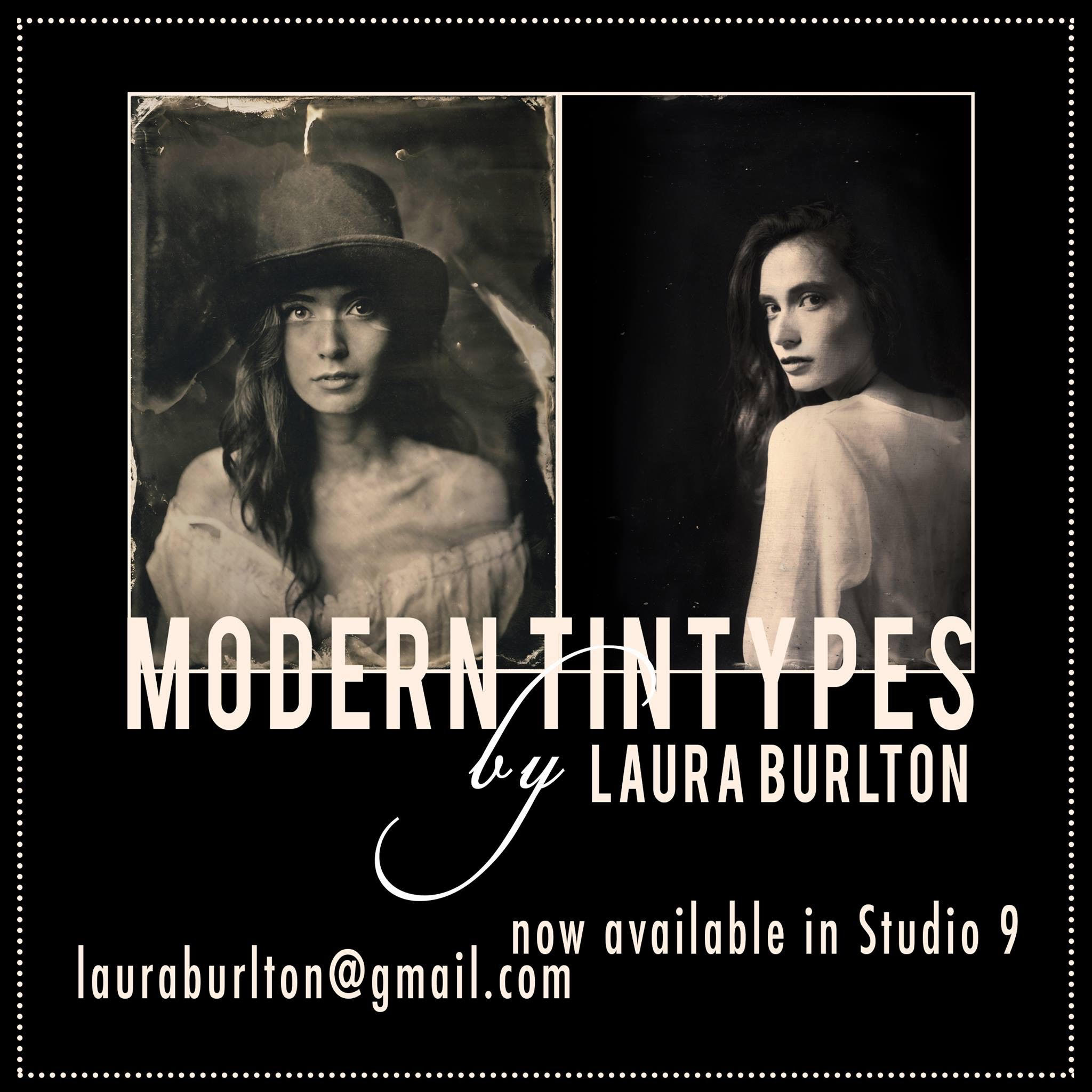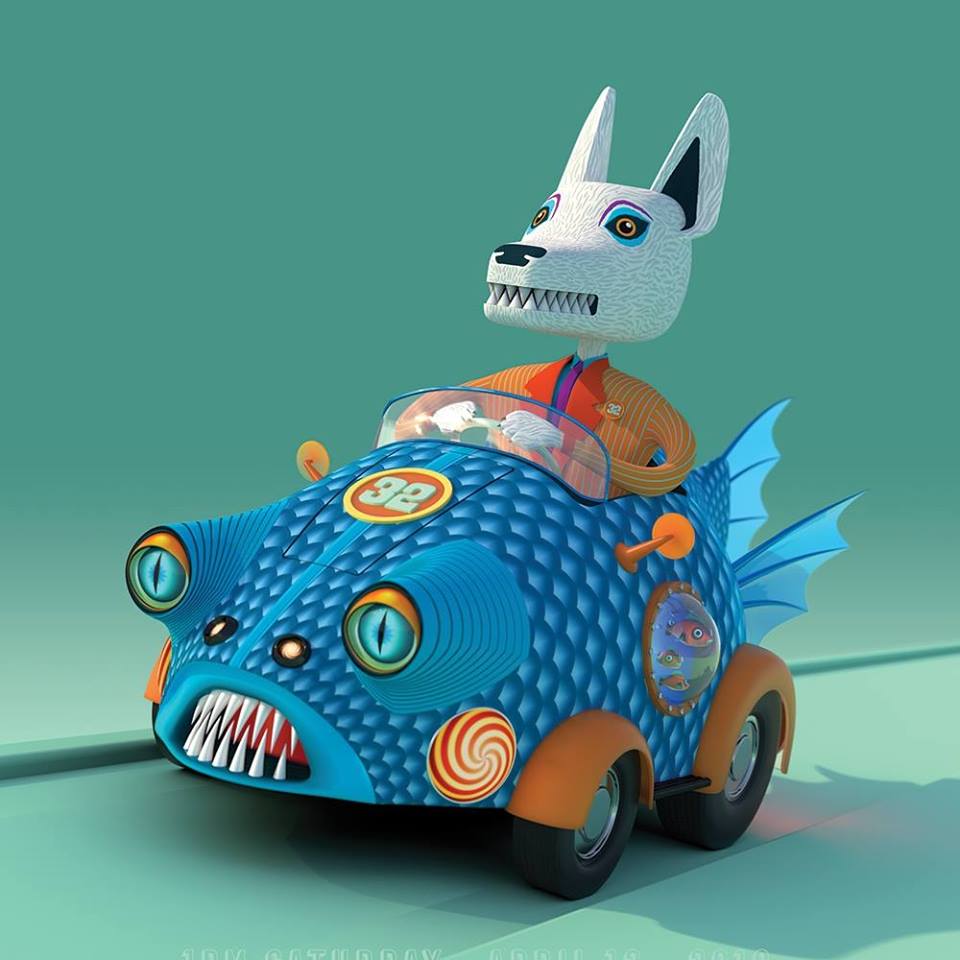 Using techniques from bygone days, photographer Laura Burlton will capture your image in an unforgettable way.  Bid now for this rare and unique portrait.
Attend the legendary art car ball with your friends; great entertainment, participate in the annual costume pageant, enjoy wild entertainment and interactive art installations.
Talk about Hollywood glam!  You can go home with a vintage fur coat, courtesy of Pat Gill of 53 Redemption Alley.   There will be 3 to choose from.
Original artwork by Cat Kocses for the Houston Vintage Festival 2019 poster
​(Value $80)
Vintage Adolfo Cocktail Hat with original box

Original artwork by Cat Kocses for the Houston Vintage Ms Houston Vintage flyer
​(Value $60)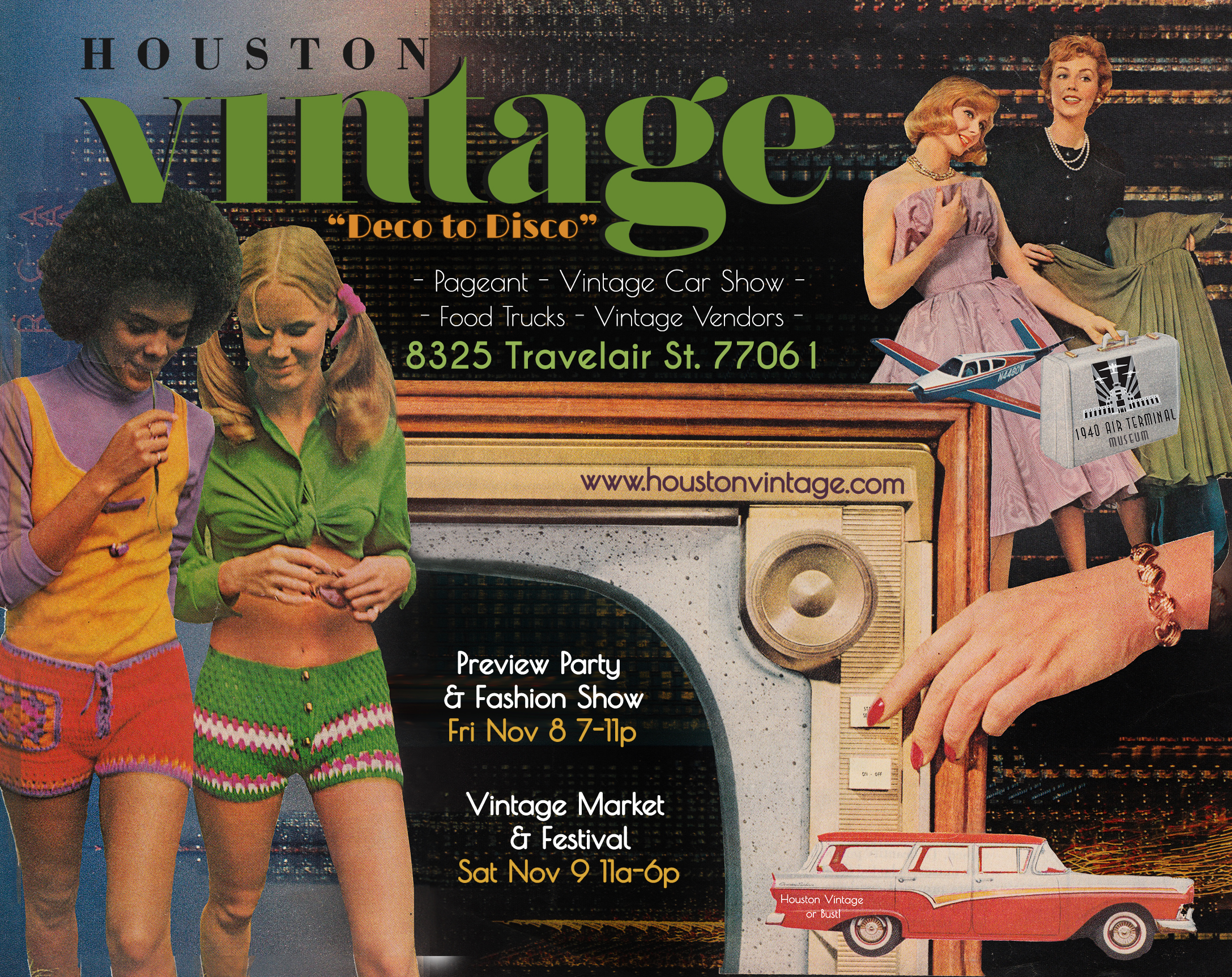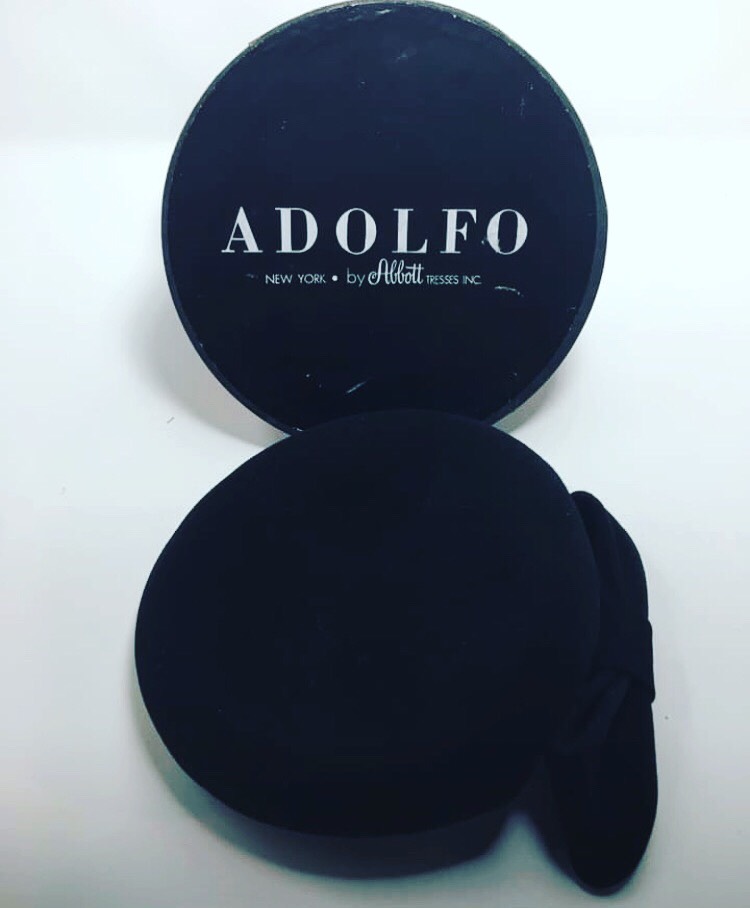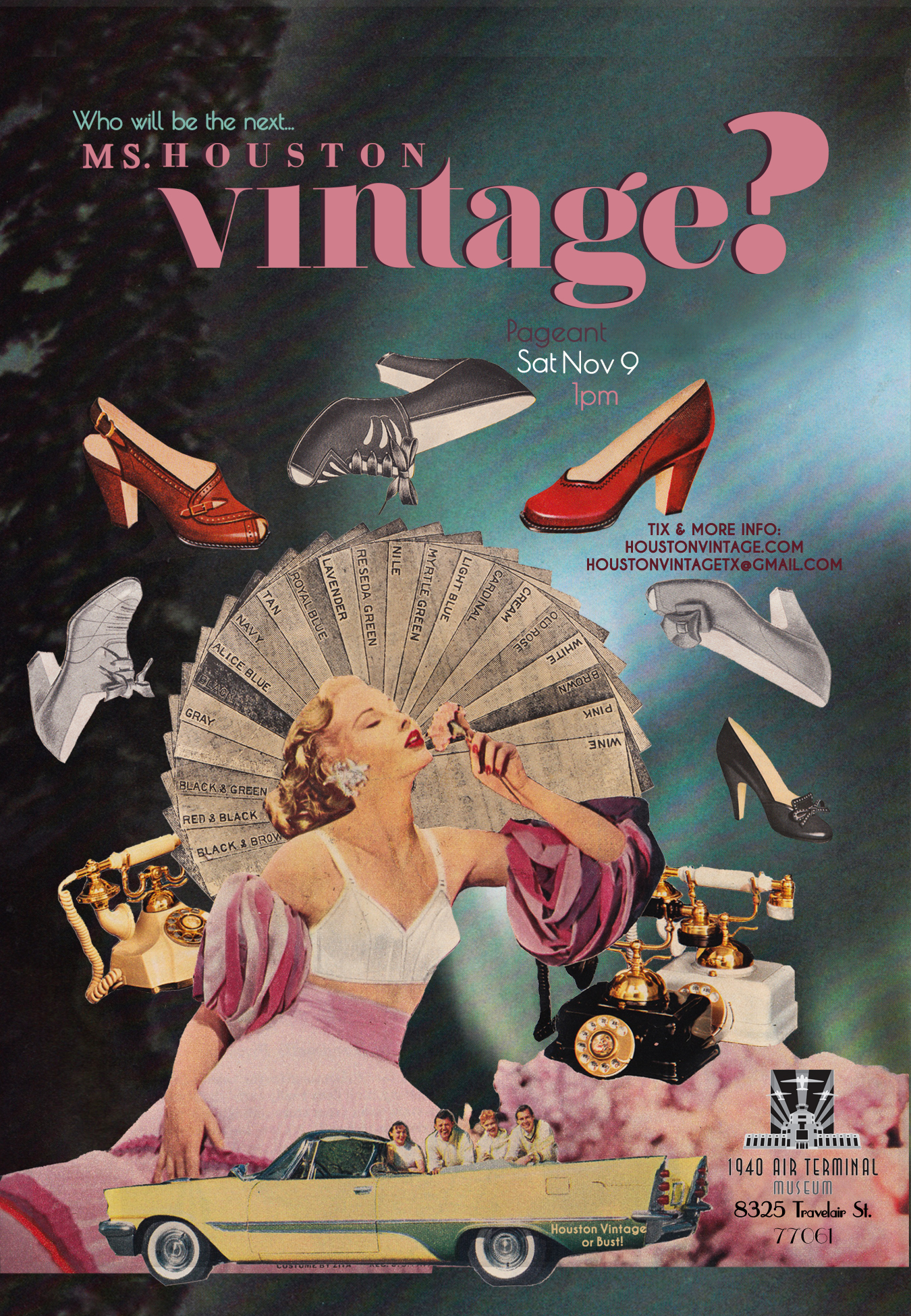 Bid on the framed original collage artwork for the Houston Vintage Festival 2019 poster by artist
Cat Kocses
.
Vintage Adolfo Black Velvet 1940's Cocktail Hat with Side Bow Detail and matching Vintage Box donated by
Violet Peacock
Bid on the framed original collage artwork for the Houston Vintage 2019 pageant invitation by artist
Cat Kocses
.
Date Night Jazz & Pizza at Avant Garden

($45 value)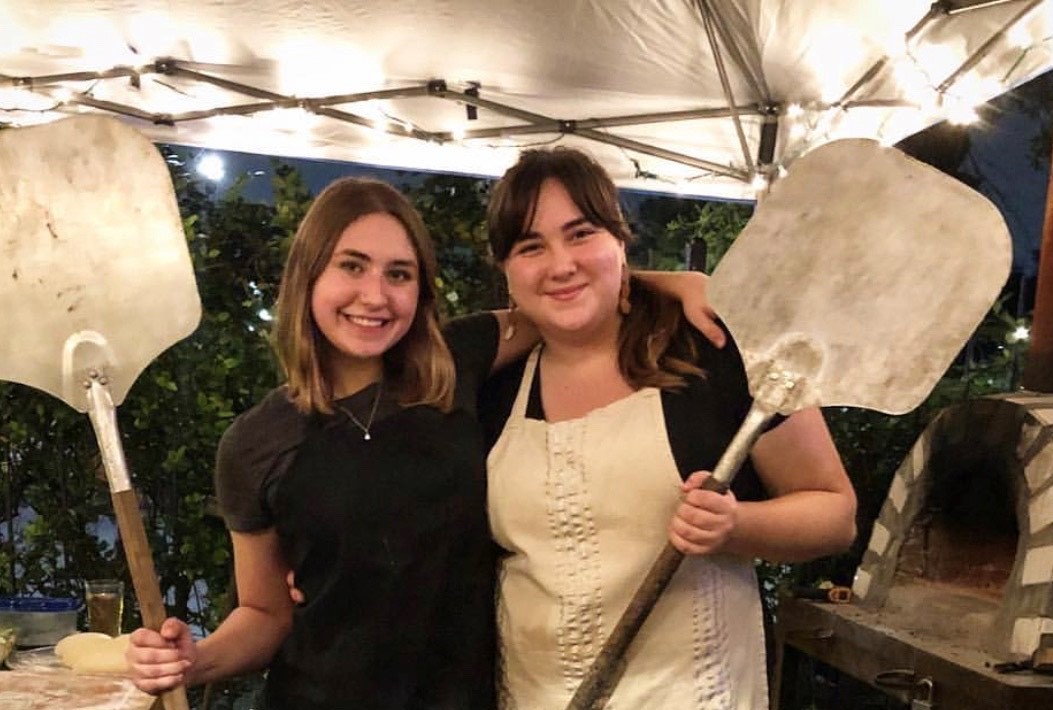 Enjoy a fun evening out with live music and freshly made pizza.
This certificate is good for one large pizza and 4 drinks from the bar.